Join SXSW Eco and Triple Pundit for a casual evening celebrating the SXSW Eco 2016 season. Discover what SXSW Eco has to offer and how you can participate this year! This is an opportunity to mingle with others in your community doing interesting things, meet the teams from SXSW Eco and TriplePundit and get any questions answered.
Refreshments will be provided. The event is 21+
---
SXSW Eco creates a space for business leaders, policy makers, innovators and designers to advance solutions that drive social, economic and environmental change. Join us in Austin October 10-12.
TriplePundit is a global media platform covering the intersection of people, planet and profit. We believe business can be a force for good.
---
Delicious craft beer provided by Lagunitas + wine provided by OneHope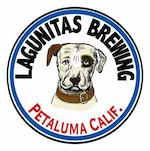 Back to all Events